Arizona Transit Association
Arizona Transit Association (AzTA) is a non-profit statewide organization dedicated to improving public transportation in all Arizona communities. AzTA's mission is to provide leadership in the funding, advocacy and education for public transportation services throughout Arizona.
Featured Content
Covid-19 Resources
Covid-19 information and resources for public transit organizations.
Events
Membership in AzTA gives you access to these exclusive events. View all events »
August 18–19, 2020
The AzTA ADOT Statewide Transit Conference is going VIRTUAL!
Read More »
September 16, 2020
Join us this September to #TeeOffforTransit
Read More »
July 14, 2020
Read More »
July 14, 2020
Read More »
July 16, 2020
Read More »
July 21, 2020
Read More »
Join AzTA
Join AzTA and you will be supporting activities to improve public transit.
News
The latest news concerning Arizona transportation issues. View all news »
Hot Topic!
Many have blamed subways and buses for coronavirus outbreaks, but a growing body of research suggests otherwise.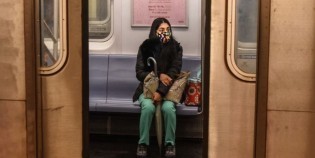 Subscribe
Sign up for our mailing list and get notices on transit topics.