Arizona Transit Association
Arizona Transit Association (AzTA) is a non-profit statewide organization dedicated to improving public transportation in all Arizona communities. AzTA's mission is to provide leadership in the funding, advocacy and education for public transportation services throughout Arizona.
Featured Content
AZRideInfo
AZRideInfo is a one-stop shop for transportation resources to increase the access older adults need to fully and meaningfully engage in their communities.
Events
Membership in AzTA gives you access to these exclusive events. View all events »
April 11–12, 2022
SAVE THE DATE! Join the conversation at our Statewide Rail Conference April 11 & 12, 2022 at the Hilton El Conquistador in Oro Valley, AZ.
Read More »
April 12–14, 2022
Join us at the El Conquistador Tucson, A Hilton Resort! We are planning for an In-Person Conference with Vendor Exhibits and Vehicles displayed.
Read More »
Join AzTA
Join AzTA and you will be supporting activities to improve public transit.
News
The latest news concerning Arizona transportation issues. View all news »
Hot Topic!
The American Rescue Plan Act of 2021 (ARP), which President Biden signed on March 11, 2021, includes $30.5 billion in federal funding to support the nation's public transportation systems as they…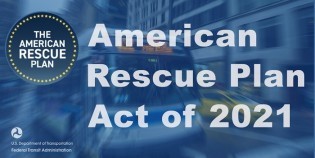 Hot Topic!
The requirement to properly wear face coverings will be in place through Jan. 18, 2022, as the fight against the spread of the COVID-19 virus continues.
Subscribe
Sign up for our mailing list and get notices on transit topics.