About AzTA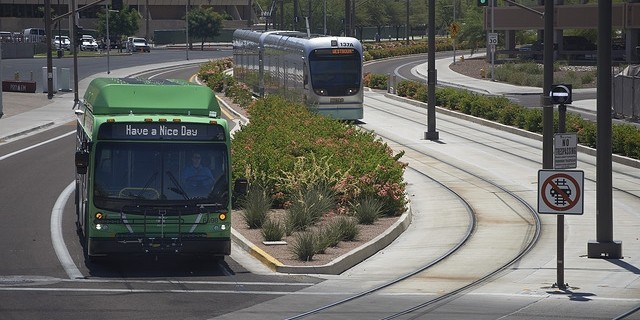 AzTA is a statewide not-for-profit association that represents the public and private sectors in the advocacy and education for public transportation services and programs.
The twenty-five member Board of Directors forms the nucleus of a 400 member organization of operators, service supplies, vendors, agencies, local and regional governments that believe that the efficient operation of a fully funded network of public transportation services accessible to all Arizona residents and visitors is crucial to a sustainable and progressive Arizona.
Organization Goals
Establish a permanent statewide transit funding source
Prepare and promote a legislative program that supports AzTA membership at the local state and federal levels
Provide proactive communications with members/partners and develop public educational materials to support AzTA's advocacy for transit funding and legislation
Broaden both members and partners base by actively recruiting, and establish collaborative opportunities to support AzTA's mission
Host, with partners, statewide forums that provide educational opportunities for members/partners, and broaden our outreach
AzTA is administered by a staff of two full time employees supplemented by contracted services in government affairs and other consultants and contractors, as authorized by the Board of Directors.
It's easy to nominate someone for an AzTA Board Member seat. Open Board Member seats are filled in conjunction with the Association's annual conference each spring. If an open seat exists off of that cycle, the Executive Committee can recommend to the full Board a candidate to fill an open seat. To be considered for a Board Member seat, a nomination form may be completed and submitted at any time; nominations are maintained for two fiscal years (including the year made).
AzTA is governed by Association By Laws, as Amended.