American Rescue Plan Act Signed Into Law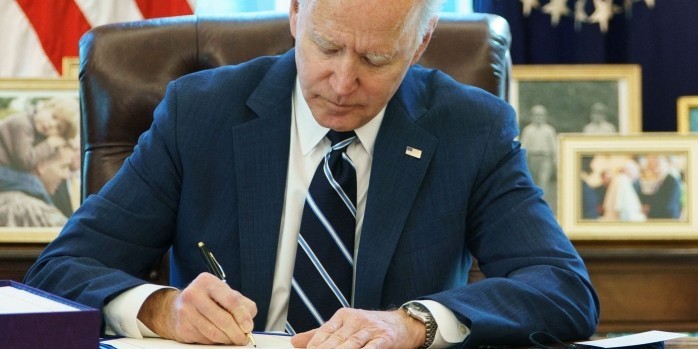 On March 11, President Biden Signed the American Rescue Plan Act of 2021, a $1.9 trillion emergency funding package intended to "change the course of the pandemic, build a bridge towards economic recovery and invest in racial justice."
The act provides $30.5 billion in critical COVID-19 emergency funding for public transit agencies and $1.7 billion in emergency Amtrak assistance.
This critical funding will allow public transit agencies to continue providing a reliable lifeline to essential workers, protect passengers and transit workers from the spread of COVID-19, ensure Americans can get to vaccination sites and advance communities' efforts across the country to restore the nation's economy.
The emergency funding, most of which is to be distributed through several formula programs, can be used for operating expenses in response to the COVID-19 public health emergency. As a general rule, these monies shall be directed to payroll and operations of public transportation (including payroll and expenses of private providers of public transportation). The federal share is 100 percent.
When combined with prior COVID-19 funding for transit under the CARES Act approved in March 2020 and the Coronavirus Response and Relief Supplemental Appropriations Act (CRRSAA) approved in late December 2020, federal emergency assistance for public transportation totals almost $70 billion.
"Given the urgent and immense needs of our industry, APTA applauds passage of the American Rescue Plan Act of 2021," said Paul P. Skoutelas, president and CEO. "The $30.5 billion in emergency assistance demonstrates a clear and continued commitment to public transportation and the important role it plays in America's economic recovery."
Read more in APTA's latest Legislative Alert at www.apta.com/ legislative-updates-alerts.