Past Events
This page displays past events. To view upcoming events, view the events page.
May 13, 2020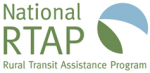 Are you getting ready to update or develop a state purchasing agreement for your 5311 and 5310 grantees?
Read More »
May 12, 2020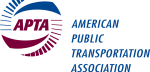 The impact on transit's workforce during and post-COVID-19 remains a top priority for public transportation agencies and organizations during this unprecedented time.
Read More »
April 21–23, 2020
THIS EVENT WILL BE RE-SCHEDULED. NEW DATES TBA.
Read More »
December 9–13, 2019
First Come/First Serve Basis with registration deadline of November 29th. We will maintain a wait list if we receive more than 10 registrations.
Read More »