Our TITLE SPONSOR, Transdev - The Mobility Company would like to welcome you to Arizona's 34th Annual Statewide Transit Conference at the Sheraton Mesa Hotel at Wrigleyville West - November 15 - 17, 2021!
Because moving is essential to meet, work… or simply to live, at Transdev we empower freedom to move every day thanks to safe, reliable and innovative solutions that serve the common good.
We are actively involved in the energy transition and bridging the social divide. We connect and reconnect people and communities, the rural to the urban, providing solutions tailored to the needs of our customers and passengers.
We share and act for the collective, to contribute to the well-being of society and to create opportunities and progress. We care about people and the environment, in order to achieve reliable and sustainable mobility. We dare to take up challenges and step out of our comfort zone to always offer the best solutions and innovations in response to tomorrow's challenges. We are proud to make 11 million people travel daily on average across 5 continents. We are people serving people. And mobility is what we do.
_________________________________________________________________________________________________________________________________________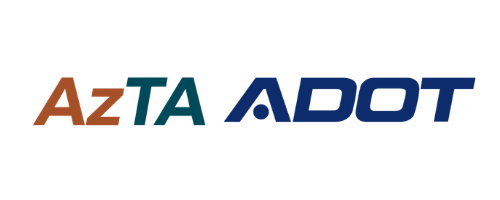 AzTA and ADOT are thrilled to finally be holding an IN PERSON event! Although the virtual/zoom contact has been essential during the pandemic, we have dearly missed each and every one of you.
Our in-person event will follow all state and venue mandated guidelines at the time of the event. We are encouraging all attendees to take responsibility for their own personal safety when attending an in-person event. If you have not been vaccinated, please consider wearing a mask.
At our in-person event:
AzTA will provide hand sanitizer stations in all breakout rooms/ballroom/lobby.
AzTA will provide face masks upon request – courtesy of FTA.
For Sheraton hotel guests, housekeeping services will be provided every 3rd night/or request no housekeeping during your stay.