Member Directory
BAE Systems
https://www.baesystems.com/en-us/home
BAE Systems is a global defence, aerospace and security company employing around 83,100 people worldwide. Our wide-ranging products and services cover air, land and naval forces, as well as advanced electronics, security, information technology, and support services.
Black Canyon City Meals on Wheels
BUSRide Magazine
4742 N. 24th Street, Suite 345
Phoenix, AZ 85016
For more than a half-century, BUSRide has been the industry's most reliable source for news; trends; vehicle and product field tests; new product and service information; exclusive research and analysis; and editorial content by trusted industry thought leaders throughout the world.
BUSRide serves the senior leaders of motorcoach companies; public transit agencies; paratransit, shuttle, commuter and school bus operations; travel & tour providers; bus maintenance facilities; and industry suppliers. With a total reach of more than 51,890 transit, paratransit, motorcoach, community transportation, school bus and shuttle operators in the United States and Canada, plus thousands of social media followers — BUSRide is read five times more than any other publication for industry news.
800-541-2670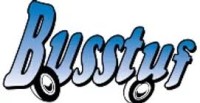 BusStuf Inc.
BusStuf, Inc. is a private firm specializing in marketing products to the transit and coach bus industries. The BusStuf team has been providing sales and product support to the transit industry since 1987.
​
415-515-5778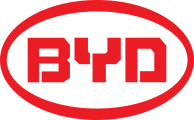 BYD
The Official Sponsor of Mother Nature™, BYD, which stands for Build Your Dreams, is the world's leading electric vehicle company with proven innovative technology for cars, buses, trucks, forklifts, and rail systems – like SkyRail. BYD is dedicated to creating a truly zero-emission ecosystem offering technology for solar electricity generation, energy storage to save that electricity, and battery-electric vehicles powered by that clean energy.
BYD has 220,000 employees across the globe, including nearly 1,000 in North America. For more information, please visit www.BYD.com or follow BYD on LinkedIn, Twitter, Facebook and YouTube.