Member Directory

Gannett Fleming, Inc.
https://www.gannettfleming.com/
For more than 100 years, we've been a leader in global infrastructure solutions with a focus on planning, design, technology, and construction management services for a diverse array of markets and disciplines. Across more than 60 offices, 2,500+ highly qualified professionals are united in an unyielding commitment to deliver excellence to every client and every project, every day.
Shaping Infrastructure. Improving Communities.
Founded in 1915, we've been a driving force in shaping infrastructure and improving communities in more than 65 countries, specializing in natural resources, transportation, water, power, and facility-related projects. We embrace sustainability and innovation in our projects and internal activities, and achieve results while being responsible stewards of our environment.
Results Driven.
A results-driven firm, we have achieved more than $550 million in revenue and are consistently ranked among the top engineering firms worldwide. Proud to be ISO 9001:2015 Certified, we're routinely recognized by the industry for our projects, performance, processes, and people.
We're Different.
When you work with us, our entire team supports you to solve your challenges and ensure the success of your projects. We enjoy what we do and it shows in both our work product and relationship with you. We believe you'll like doing business with us because we're passionate about serving you with consistent, quality work.
Excellence Delivered As Promised. It's more than a slogan. It's our standard. It's the expectation we place upon ourselves as individuals and as a company. It represents our commitment to our valued clients, industry partners, and employees. It's our earnest pledge to do what we say. It's the core of who we are as a firm and the foundation upon which all of our relationships and projects are built.

Genfare
GENFARE is a Leader in Providing Solution-Based Fare Collection Management Systems
In the fare management ecosystem, the climate is changing and new technologies are impacting rider experience. Genfare, the industry leader in fare management solutions, has the hardware and software systems to take your fare collection system into the future. Through system upgrades, a full suite of services or by investing in a fully integrated system, Genfare can help you stay ahead of the curve.
Contact
Mark Mahon

Gerflor USA
Gerflor [ jur-flor ] is one of the largest manufacturers of resilient commercial flooring in the world. With over 75 years of experience, Gerflor offers high performance, sustainable flooring solutions in a wide range of beautiful designs and colors to clients in over 100 countries.
Gila County Community Services
Gila River Indian Care Center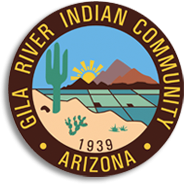 Gila River Indian Community
The Gila River Indian Community is an Indian reservation in the U.S. state of Arizona, lying adjacent to the south side of the city of Phoenix, within the Phoenix Metropolitan Area in Pinal and Maricopa counties.
Gila River Indian Reservation was established in 1859, and the Gila River Indian Community formally established by Congress in 1939. The community is home for members of both the Akimel O'odham (Pima) and the Pee-Posh (Maricopa) tribes.
The reservation has a land area of 583.749 sq mi (1,511.902 km²) and a 2000 Census population of 11,257. It is made up of seven districts along the Gila River and its largest communities are Sacaton, Komatke, Santan, and Blackwater.
Gillig LLC
GILLIG is the leading manufacturer of heavy-duty transit buses in the United States. From initial design through final assembly, each GILLIG bus is designed and built by dedicated Americans in Livermore, California. GILLIG buses are known for their unmatched quality and have earned their reputation as the lowest cost buses to maintain and operate.
Globe Senior Center
Good Shepherd Care Center
Governor's Office - Arizona

Greater Phoenix Chamber of Commerce
The Greater Phoenix Chamber and Foundation serve the needs of Arizona's community- oriented businesses with connectivity, public policy, advocacy and economic and workforce development, resulting in a thriving, well-educated, diverse region.