Member Directory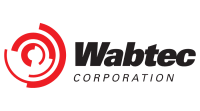 Wabtec Corporation
As the world's foremost rail technology company, we will lead the way in creating a more sustainable freight and passenger transportation network. Our values are based on safety, innovation for customers, operational excellence, and teamwork.
Wabtec operates under two financial reporting segments: Freight segment, which includes Equipment, Components, Services and Digital Intelligence; and the Transit segment, which includes Equipment and Aftermarket Services.
Wellington to Yuma Pilot Regional Connector
Westview Services, Inc.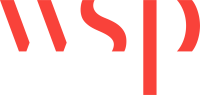 WSP USA Inc.
WSP is one of the world's leading professional services consulting firms. We are dedicated to our local communities and propelled by international brainpower. We are technical experts and strategic advisors including engineers, technicians, scientists, architects, planners, surveyors and environmental specialists, as well as other design, program and construction management professionals. We design lasting solutions in the Transportation & Infrastructure, Property & Buildings, Environment, Power & Energy, Resources and Industry sectors, as well as offering strategic advisory services.
Wulkan Group

W.W. Williams
W.W. Williams is one of the nation's largest sales and service networks of industrial power products. With multiple locations across the US and Mexico, we are dedicated to providing highly professional service and strong relationships with our customers.
In addition to our nationwide W.W. Williams service centers, our network of brands operates independently to deliver the best service to customers without compromise. These brands are Auto Safety House and Desert Fleet-Serv. They function collectively as a broad portfolio of customer solutions and are managed collaboratively, under the long-standing W.W. Williams brand.
800-999-0933