Member Directory
Easterseals Blake Foundation
7750 E. Broadway Blvd., Suite A200
Tucson, AZ 85710
Easterseals Blake Foundation reaches over 44,000 individuals and their families annually throughout Southern Arizona. Nationally, Easterseals serves 1.4 million children and adults with disabilities and their families, offering a wide range of services at 74 affiliates nationwide. We change the way the world defines and views disability by making profound, positive differences in people's lives every day, helping our clients build the skills and access the resources they need to live, learn, work and play.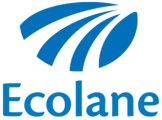 Ecolane
Ecolane is created for transit people by transit people, in order to suit the unique needs of our customers. Serving as a catalyst at the intersection between demand-response and on-demand transportation, Ecolane software works by automatically adapting to changes in schedules and conditions as they are happening in real-time on the day of service. For more than 18 years, Ecolane has proudly served our partners and their communities while simultaneously expanding reach. With more than 200 partners across the globe, Ecolane has proven to be the provider of choice for the future of the transit industry.
We've worked with over 200 partner agencies and counting, and we've helped them provide over 44 million rides, and drive over 463 million total passenger miles. For more information on how Ecolane can help your paratransit or on-demand transportation agency grow in ridership and increase operational efficiency.
Eloy Senior Center
El Rio Health Center, Inc.