Member Directory
Marana Health Center, Inc.
Margaret T. Morris Center
Maricopa Association of Governments (MAG)
302 North 1st Avenue, Suite 300
Phoenix, Arizona 85003
MAG provides regional planning and policy decisions in areas of transportation, air quality, water quality, economic development, and human services. MAG was formed in 1967 when local elected officials recognized the need for long range planning and policy development on a regional scale. They realized that many issues such as transportation and air quality affected residents beyond the borders of their individual jurisdictions.
(602) 254-6300
Mayer Nutrition Project
Metro Plan (Flagstaff Metropolitan Planning Organization)
6 E Aspen Ave, Ste 200
Flagstaff, Arizona 86001
Metro Plan is responsible for the planning, coordination, and integration of activities necessary to maintain a 3-C multiagency transportation planning program. Jurisdictions that make up the FMPO include the city of Flagstaff, Coconino County, and ADOT. The FMPO receives funding from federal, state, and local governments and, working closely with the state and municipalities that are within their metropolitan area, oversees the expenditure of federal transit funds. Each year, the MPO evaluates and approves proposed surface transportation improvement projects, and provides a forum for inter-agency cooperation and public input into how transportation funding is spent through collaborative decision making processes.
(928) 266-1293
Miami Senior Center
Mohave County Assoc. for Retarded Citizens
Mohave County Dept. of Public Health - Senior Programs
Mohave Mental Health Clinic, Inc.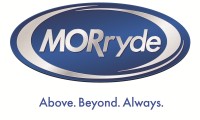 MORryde
At MORryde, we have a passion for solving problems. Whether we're fabricating custom solutions, modifying a commercial chassis or engineering innovative products, we answer to a wide range of markets and provide solutions for variety of needs. At MORryde, it's simply about doing MORE for our customers, and it doesn't stop at the sale. We stand behind our products, believing in quality first, service always. No matter the issue, we'll be the first to respond and the last to be satisfied.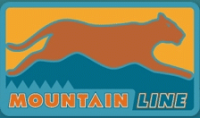 Mountain Line
https://mountainline.az.gov/about-us/
The Northern Arizona Intergovernmental Public Transportation Authority (NAIPTA) is the transit agency in northern Arizona operating the Mountain Line, Mountain Lift and Mountain Link systems in Flagstaff.
NAIPTA also coordinates with Campus Shuttle Service at Northern Arizona University. Established in 2001, NAIPTA has grown into a system that employs more than 75 people and transports nearly 2 million riders a year.
(928) 779-6624
MTM, Inc.
16 Hawk Ridge Drive
Lake St. Louis, Missouri 63367
https://www.mtm-inc.net/transit/
As communities are challenged with increasing access while containing costs, MTM strives to achieve these goals while focusing on what matters most: the passenger. Helping the disabled, elderly, and other transportation disadvantaged populations with their transit needs is the core of our operations.
MTM's transit services offer viable solutions that help public transit agencies connect the pieces of a community's transportation options in an effort to increase fixed route utilization, reduce costs, and remove community barriers. From utilizing mobility management tools like assessments and travel training to promote public transit ridership, to fully managing the operation of fixed route and paratransit services, to overseeing quality assurance for multi-vendor transit systems, MTM can help solve even your toughest transit challenges. We remain committed to providing quality transit services to individuals who, without reliable transportation, may be unable to take advantage of employment opportunities, get to the doctor, and access other community resources.
Contact
Michele Lucas