Member Directory
Kaibab Paiute Tribe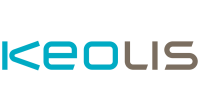 Keolis North America
http://www.keolisnorthamerica.com/
Keolis is a leading provider of passenger transportation services throughout the U.S. and Canada, carrying millions of people via train, bus and taxi, each year through public contracts held coast to coast. Keolis transportation services include fleet management and maintenance, logistics and routing services as well.
Worldwide, Keolis operates systems in over 15 countries and is the largest light rail operator in the world. Learn more about our services and how "Thinking Like A Passenger" allows us to operate at the highest levels of safety, reliability and efficiency.
KFH Group
KFH Group, Inc. is an experienced firm of transportation professionals, dedicated to providing assistance to local, state, and federal organizations to improve public transportation services.
We focus on transportation planning, management consulting, policy analysis, service evaluation and design, and operational support for transportation programs in communities of all sizes – smaller towns and rural areas, suburban and urbanizing regions, and larger metropolitan environments.
Kingman Aid for Abused People
Kiwanis Club/New River Senior Center