Member Directory

Jacobs
Capitalizing on our advanced design, engineering, program management, urban and transportation planning, scientific and technology services.
Robust infrastructure establishes the backbone of productive, economically strong communities as assets essential to commerce, trade, public safety and quality of life.
It's no wonder global national governments are focusing on modernizing aging infrastructure and post-pandemic economic stimulus. As an example, more than 80% of the $550B US Infrastructure Investment and Jobs Act is aligned with Jacobs' Infrastructure market, with a further ~12% aligned with other Jacobs markets such as Energy & Environment and Advanced Manufacturing.
When it comes to designing investible infrastructure that addresses the big issues we face in the world—unprecedented urbanization, catastrophic climate threats and both human and natural resources constraints, there's no partner more capable than us – after all, Engineering News-Record just named us the No. 1 Firm on their Top 500 Design Firms list for the fourth consecutive year.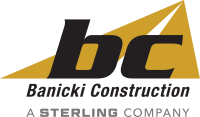 J. Banicki Construction
J. Banicki Construction, Inc. (Banicki) is a trusted heavy civil construction firm recognized for our ability to provide comprehensive horizontal infrastructure services for our owners. Headquartered in Phoenix, Banicki has completed over 1,300 municipal, state, and federal projects across the state, earning a reputation for our ability to deliver projects of all sizes and complexities with precision and efficiency.
JF Public Transit Consultants

Tempe, AZ
https://www.jfpublictransitconsultants.com/
JF Public Transit Consultants is committed to providing the highest quality service to your operation by using our expertise and attention to detail. Our team is operationally driven and thrives on discovering new areas of efficiency and improving KPI's in all agencies we work with. For years, clients have turned to us to provide the necessary tools to achieve a successful future and JF Public Transit Consultants are fully prepared to deliver.
Contact
Jacob Fritz