Member Directory

First Transit
First Transit, Inc. supplies precision, efficiency, innovation, and all-around expertise to both public and private transportation systems. For over 60 years, First Transit has hands-on experience with every facet of transportation operations, maintenance, and administration. As the nation's leading provider of public transportation contracting and management services, we know transit.
Flowbird Group
Flowbird Group's technical solutions for parking, transport and mobility are used in thousands of cities around the world.
A Global Leader In Fare Payment Solutions
Our mission is to make it easier, safer and quicker for people to access and use public transport and to provide operators with the tools and information they need to serve their customers better. We offer a comprehensive portfolio of transit products and solutions including Ticket Vending Machines, mobile payment applications, and electronic validators to help our clients achieve high operational efficiency.
Fort McDowell Mohave-Apache Community
Fort Mohave Indian Tribe

Fortress Mobile
https://www.fortressmobile.com/
Our Mission: To provide our customer the safest, the most secure, efficient & convenient products and service with the lowest price
Our System Solution: Designed as an ALL-IN-ONE solution platform that can provide customers with HD camera surveillance, safety management, driver monitoring, GPS tracking, real-time remote video streaming, wireless auto downloading, stop-arm violation detection, vehicle auto-maintenance & diagnostics, and remote configurations.
Fort Yuma - Quechan Nation
Foundation for Blind Children
Foundation for Senior Living

Freedman Seating
https://www.freedmanseating.com/
North America's leading supplier of transportation seating and safety solutions. Our success in the seating market comes from our ability to provide a total value-added seating package to our customers: innovative designs, superior customer service, proven quality products, and timely delivery.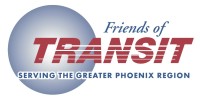 Friends of Transit
http://www.friendsoftransit.org/
Friends of Transit was incorporated in 2001 as an Arizona nonprofit corporation. The mission of Friends of Transit is to educate the public on the benefits and importance to the Greater Phoenix community of a well-designed and accessible mass transit system, which represents a major component of a balanced regional transportation plan.