Buyer's Guide
This exclusive AzTA BUYERS GUIDE is a joint effort with our amazing exhibitors & sponsors from the AzTA/ADOT Annual Conference each year.
The exhibitors & sponsors are committed to providing our state with cutting edge products and top-notch customer service. We have tried to make the BUYERS GUIDE super-easy to use: Search by category/products OR alphabetically by company.
If you are unable to find what you are looking for, please reach out directly to Cyndy Lozano or Becky Miller.
Filter by Company:
ACEC Arizona
The American Council of Engineering Companies of Arizona (ACEC Arizona) is devoted exclusively to the business interests of engineers and land surveyors in private practice. With the active support of our membership, ACEC Arizona initiatives help create a business environment that encourages quality design, service to the public and, ultimately, your bottom line. ACEC Arizona is a member organization of the American Council of Engineering Companies (ACEC) headquartered in Washington D.C.
ACEC Arizona is a dynamic business association with member firms employing over 5,500 employees in the independent private practice of consulting engineering and/or land surveying in Arizona. ACEC Arizona member firms also include affiliate members which support the consulting engineering/land surveying firms, such as, contractors, material suppliers, legal counsel, insurance, right-of-way, environmental, and more! ACEC Arizona is a founding member of the national ACEC organization, headquartered in Washington, D.C., which currently supports over 5,600 member firms employing approximately 600,000 employees. It is the goal of ACEC Arizona to ensure every member experiences his or her membership to its fullest potential. In order to achieve this goal we have outlined key components of your ACEC Arizona membership services, resources and opportunities that benefit you, your company and your clients. We provide support for all our members so you can easily access information researched by ACEC Arizona, all of which is designed to enhance the consulting engineering profession and its fundamental business practices.
Product Information

AECOM
7720 N 16th St
Phoenix, AZ 85020
At AECOM, we believe infrastructure creates opportunity for everyone.
Whether it's improving your commute, keeping the lights on, providing access to clean water or transforming skylines, infrastructure powers possibilities to help people and communities thrive.
Across the globe, our clients in the public and private sectors count on us to take on the most complex challenges and pioneer innovative solutions that push the limits of what's possible – the world's longest cable-stayed bridge, record-breaking sports events, the largest greenfield port development mega project, life-sustaining disaster recovery programs, and the tallest tower in the Western Hemisphere.
On projects spanning transportation, buildings, water, governments, energy and the environment, we partner with our clients to build legacies for generations to come.
We are the world's premier infrastructure firm, delivering professional services throughout the project lifecycle.
We're planners, designers, engineers, consultants and construction managers driven by a common purpose to deliver a better world.
Imagine it. Delivered.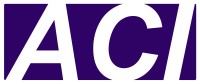 Alternate Concepts Inc. (ACI)
Alternate Concepts, Inc (ACI) provides safe, dependable, and efficient mass transit operations & maintenance services to public and private clients across the United States. ACI brings unparalleled industry experience, multi-modal expertise and strong management commitment to every commuter rail, heavy rail, light rail and bus system it operates and maintains.
Product Information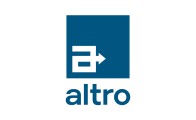 Altro USA, Inc.
80 Industrial Way - Suite 1
Wilmington, MA 01887
https://www.altrofloors.com/Home
Altro has been creating and manufacturing high quality transport flooring serving the public and private bus, coach, shuttle, emergency vehicle and rail industries for almost 60 years. Our products are backed by compliance with the latest international regulations and deliver comfort, safety and design. We have exciting designs and colors that will help create the 'wow factor' and set the right mood. Investing in an Altro transport flooring product is an investment in a complete system - a full range of accessories, including adhesives, color coordinated weldrods and sealants, nosings, trims and moldings is available.
Product Information
Sales Contact(s)
Bruce Wright
800-382-0333

AMF Bruns
https://www.amfbrunsamerica.com
AMF-Bruns is one of the global market leaders in the field of vehicle technology for wheelchair passengers. Our company expertly combines state-of-the-art technology with skills accumulated from nearly 60 years' experience in the mobility industry. We manufacture wheelchair securement products, occupant restraint systems and associated equipment for the safe transportation of people in wheelchairs. Our product leadership and focus in providing safe, flexible and leading edge solutions for wheelchair passenger travel speak for itself.
AMF-Bruns of America is the only ISO Registered North American wheelchair and occupant securement manufacturer. Today we service customers in more than 50 countries throughout North and South America, Europe, Australia, Asia, Africa and the Middle East. Our state-of-the-art testing and research facility in Germany employs some of the industry's brightest minds who are committed to taking the technology to the next level.
APS
https://www.aps.com/en/About/Our-Company/About-us
Arizona Public Service generates clean, reliable and affordable energy for 2.7 million Arizonans. Our service territory stretches across the state, from the border town of Douglas to the vistas of the Grand Canyon, from the solar fields of Gila Bend to the ponderosa pines of Payson. As the state's largest and longest-serving energy provider, our 6,300 dedicated employees power our vision of creating a sustainable energy future for Arizona.