Buyer's Guide
This exclusive AzTA BUYERS GUIDE is a joint effort with our amazing exhibitors & sponsors from the AzTA/ADOT Annual Conference each year.
The exhibitors & sponsors are committed to providing our state with cutting edge products and top-notch customer service. We have tried to make the BUYERS GUIDE super-easy to use: Search by category/products OR alphabetically by company.
If you are unable to find what you are looking for, please reach out directly to Cyndy Lozano or Becky Miller.
Filter by Company:
Schetky Bus & Van Sales
As the Nation's longest-established, family-owned bus dealer, Schetky Bus and Van Sales has served our customers' transportation needs for more than 75 years. We attribute our longevity in transportation to providing the best customer experience, and to selling vehicles that are known for their quality and reliability. At Schetky Bus and Van Sales, we will work with you over the lifetime of your vehicle to make sure you get the most out of your investment.
Schetky Bus and Van Sales is a dealer for both Commercial Buses, School Buses, Mobility Vans, and Passenger Vans. Our customers range from Assisted Living Communities, Public Transit Agencies, School Districts, Casinos, Churches, Child Care Facilities, Medical Transportation, and Limousine Companies. The vehicles we sell are the industry leaders in sales volume and rank the highest in safety by the Federal Transit Administration (FTA). They are also available in ADA configurations, along with alternative fuels and electric options.
Product Information
Sales Contact(s)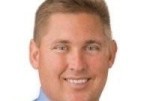 Kevin Mansfield
(602) 980-2993