Buyer's Guide
This exclusive AzTA BUYERS GUIDE is a joint effort with our amazing exhibitors & sponsors from the AzTA/ADOT Annual Conference each year.
The exhibitors & sponsors are committed to providing our state with cutting edge products and top-notch customer service. We have tried to make the BUYERS GUIDE super-easy to use: Search by category/products OR alphabetically by company.
If you are unable to find what you are looking for, please reach out directly to Cyndy Lozano or Becky Miller.
Filter by Company: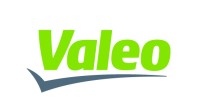 Valeo Thermal Commercial Vehicles North America
https://www.valeo-thermalbus.com/us_en/Home
Valeo Thermal Commercial Vehicles North America is a leading and dynamic designer, manufacturer and installer of mobile air conditioning and heating systems as well as roof hatches and intelligent control systems, supplying OEM and aftermarket customers in the school and commercial bus, ambulance, emergency vehicle, van, specialty truck, sleeper cab, off-highway and small cab markets.
Global expert teams develop and manufacture advanced technology in order to actively shape the future of sustainable mobility.
Since April 2016 Spheros North America and ACC Climate Control became part of Valeo automotive supplier Group. During 2018 both companies has been renamed in Valeo Thermal Commercial Vehicles North America.
Product Information
Sales Contact(s)
Valley Metro
Valley Metro is the regional public transportation agency providing coordinated transit services to residents of metro Phoenix. From regional bus, light rail and paratransit service to alternative commuter solutions, Valley Metro's core mission is to develop and operate a network of transit services.
In 1993, Valley Metro, along with local governments, began funding a regional transit system that now covers 513 square miles.
Today, member agencies include Avondale, Buckeye, Chandler, El Mirage, Fountain Hills, Gilbert, Glendale, Goodyear, Maricopa County, Mesa, Peoria, Phoenix, Scottsdale, Surprise, Tempe, Tolleson, Wickenburg and Youngtown. The Valley Metro RPTA Board of Directors set policy for bus and paratransit services.
In 2002, Valley Metro Rail, Inc. was formed to design, construct and operate a 66-mile high-capacity transit system.
Valley Metro services:
Local, Express and RAPID commuter bus service
Light rail
Neighborhood circulators
Rural route
Paratransit service
Vanpool service
Commuter programs
Mission: Valley Metro exists to connect communities and enhance lives.
Product Information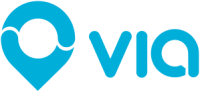 Via
Building better transit — and having fun along the way.
Defining and pioneering the TransitTech category is a journey nearly a decade in the making — beginning with a few vans at the intersection of 93rd and York Avenue in New York City. Today, we are the world's most powerful digital infrastructure for public transportation. Via's software provides an end-to-end solution to plan, optimize, and operate efficient and equitable transit systems — unlocking opportunity for all, and building resilient cities for the future.