Buyer's Guide
This exclusive AzTA BUYERS GUIDE is a joint effort with our amazing exhibitors & sponsors from the AzTA/ADOT Annual Conference each year.
The exhibitors & sponsors are committed to providing our state with cutting edge products and top-notch customer service. We have tried to make the BUYERS GUIDE super-easy to use: Search by category/products OR alphabetically by company.
If you are unable to find what you are looking for, please reach out directly to Cyndy Lozano or Becky Miller.
Filter by Company: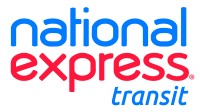 National Express Transit
https://www.nationalexpresstransit.com/
A worldwide leader in Fixed Route and Paratransit solutions, National Express Transit (NEXT) has the experience and expertise to make sure there are no bumps along the way. NEXT is the transit division of National Express LLC (NELLC). As a subsidiary of National Express Group, NELLC is backed by the strength and history of one of the world's leading public transit companies. Every contract is handled by a dedicated local team who delivers the professionalism and personal attention you're looking for. Safety is always Job 1.