Buyer's Guide
This exclusive AzTA BUYERS GUIDE is a joint effort with our amazing exhibitors & sponsors from the AzTA/ADOT Annual Conference each year.
The exhibitors & sponsors are committed to providing our state with cutting edge products and top-notch customer service. We have tried to make the BUYERS GUIDE super-easy to use: Search by category/products OR alphabetically by company.
If you are unable to find what you are looking for, please reach out directly to Cyndy Lozano or Becky Miller.
Filter by Company: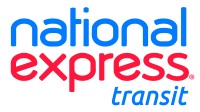 National Express Transit
https://www.nationalexpresstransit.com/
A worldwide leader in Fixed Route and Paratransit solutions, National Express Transit (NEXT) has the experience and expertise to make sure there are no bumps along the way. NEXT is the transit division of National Express LLC (NELLC). As a subsidiary of National Express Group, NELLC is backed by the strength and history of one of the world's leading public transit companies. Every contract is handled by a dedicated local team who delivers the professionalism and personal attention you're looking for. Safety is always Job 1.

Navajo Technical University
Navajo Technical University, like all tribal colleges and universities, grew out of a prayer in the 1960s that envisioned all tribes moving toward self-determination by expressing their sovereignty and establishing their own institutions of higher education. It was as a result of this movement that NTU began as the Navajo Skill Center in 1979 to meet the immediate needs of an unemployed population on the Navajo Nation.
Students enrolled to learn the rudiments of a trade, graduated, and joined the workforce; however, it soon became clear that the students wanted more. In 1985 the Board of Directors changed the Skill Center's name to Crownpoint Institute of Technology and in November 2006 the Navajo Nation Council approved changing the name to Navajo Technical College. In 2013, NTC became NTU - becoming the first university established on the Navajo Nation.
Today, NTU is one of the premier institutions of higher education in the nation, providing a unique balance between science and technology and culture and tradition. Much of what guides NTU's success is our mission and our identity rooted in the Diné Philosophy of Education.
Nelson/Nygaard
In 1987, Bonnie Nelson and Diane Nygaard, two former San Francisco Municipal Railway managers, founded the firm in Diane's basement. They believed it was possible to create a transportation planning firm that would foster a fun, egalitarian, and creative work environment, and would provide high-quality, principled work for its clients. Their vision proved successful; Nelson\Nygaard has offices across the nation.
Nelson\Nygaard attributes our success to adhering to our mission and core values. We remain deeply committed to mobility, accessibility, and sustainability for all. Helping communities achieve their larger goals defines our approach to transportation planning.