Buyer's Guide
This exclusive AzTA BUYERS GUIDE is a joint effort with our amazing exhibitors & sponsors from the AzTA/ADOT Annual Conference each year.
The exhibitors & sponsors are committed to providing our state with cutting edge products and top-notch customer service. We have tried to make the BUYERS GUIDE super-easy to use: Search by category/products OR alphabetically by company.
If you are unable to find what you are looking for, please reach out directly to Cyndy Lozano or Becky Miller.
Filter by Company: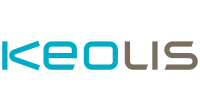 Keolis North America
http://www.keolisnorthamerica.com/
Keolis is a leading provider of passenger transportation services throughout the U.S. and Canada, carrying millions of people via train, bus and taxi, each year through public contracts held coast to coast. Keolis transportation services include fleet management and maintenance, logistics and routing services as well.
Worldwide, Keolis operates systems in over 15 countries and is the largest light rail operator in the world. Learn more about our services and how "Thinking Like A Passenger" allows us to operate at the highest levels of safety, reliability and efficiency.
Product Information