Buyer's Guide
This exclusive AzTA BUYERS GUIDE is a joint effort with our amazing exhibitors & sponsors from the AzTA/ADOT Annual Conference each year.
The exhibitors & sponsors are committed to providing our state with cutting edge products and top-notch customer service. We have tried to make the BUYERS GUIDE super-easy to use: Search by category/products OR alphabetically by company.
If you are unable to find what you are looking for, please reach out directly to Cyndy Lozano or Becky Miller.
Filter by Company: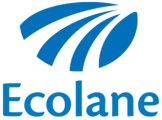 Ecolane
Ecolane is created for transit people by transit people, in order to suit the unique needs of our customers. Serving as a catalyst at the intersection between demand-response and on-demand transportation, Ecolane software works by automatically adapting to changes in schedules and conditions as they are happening in real-time on the day of service. For more than 18 years, Ecolane has proudly served our partners and their communities while simultaneously expanding reach. With more than 200 partners across the globe, Ecolane has proven to be the provider of choice for the future of the transit industry.
We've worked with over 200 partner agencies and counting, and we've helped them provide over 44 million rides, and drive over 463 million total passenger miles. For more information on how Ecolane can help your paratransit or on-demand transportation agency grow in ridership and increase operational efficiency.
Product Information