Buyer's Guide
This exclusive AzTA BUYERS GUIDE is a joint effort with our amazing exhibitors & sponsors from the AzTA/ADOT Annual Conference each year.
The exhibitors & sponsors are committed to providing our state with cutting edge products and top-notch customer service. We have tried to make the BUYERS GUIDE super-easy to use: Search by category/products OR alphabetically by company.
If you are unable to find what you are looking for, please reach out directly to Cyndy Lozano or Becky Miller.
Filter by Company:

First Transit
First Transit, Inc. supplies precision, efficiency, innovation, and all-around expertise to both public and private transportation systems. For over 60 years, First Transit has hands-on experience with every facet of transportation operations, maintenance, and administration. As the nation's leading provider of public transportation contracting and management services, we know transit.
Headquartered in Cincinnati, Ohio, First Transit operates in 335 locations, carrying more than 350 million passengers annually throughout the United States in 39 states, Puerto Rico and Canada.
By using the unique talents of the professionals in each business unit across the breadth of the company, First Transit participates on projects of all types, sizes, and scopes. Applied in many operating environments, our varied skills include:
Traditional Fixed Route and ADA paratransit services under management contracts or turnkey operations
ADA Call Centers Services and brokerage services for human service transportation
Flexible Route systems
Rural and Urban Transit systems
University Transportation services
Airport Shuttle services
Microtransit Mobility solutions
Autonomous Vehicle operations
Mobility as a Service solutions
Streetcar and Rail systems
Maintenance and facilities management
Alternative fuel operations, including electric, hybrid, and compressed gas-powered coaches
Product Information

Freedman Seating
https://www.freedmanseating.com/
North America's leading supplier of transportation seating and safety solutions. Our success in the seating market comes from our ability to provide a total value-added seating package to our customers: innovative designs, superior customer service, proven quality products, and timely delivery.
Product Information
Sales Contact(s)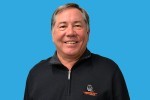 Mike Beierschmitt
(800) 443-4540 ext. 502