Buyer's Guide
This exclusive AzTA BUYERS GUIDE is a joint effort with our amazing exhibitors & sponsors from the AzTA/ADOT Annual Conference each year.
The exhibitors & sponsors are committed to providing our state with cutting edge products and top-notch customer service. We have tried to make the BUYERS GUIDE super-easy to use: Search by category/products OR alphabetically by company.
If you are unable to find what you are looking for, please reach out directly to Cyndy Lozano or Becky Miller.
Filter by Company: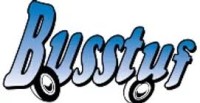 BusStuf Inc.
BusStuf, Inc. is a private firm specializing in marketing products to the transit and coach bus industries. The BusStuf team has been providing sales and product support to the transit industry since 1987.
​
Product Information
Sales Contact(s)
Garrett Krueger
415-515-5778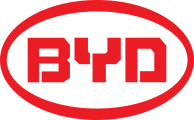 BYD
The Official Sponsor of Mother Nature™, BYD, which stands for Build Your Dreams, is the world's leading electric vehicle company with proven innovative technology for cars, buses, trucks, forklifts, and rail systems – like SkyRail. BYD is dedicated to creating a truly zero-emission ecosystem offering technology for solar electricity generation, energy storage to save that electricity, and battery-electric vehicles powered by that clean energy.
BYD has 220,000 employees across the globe, including nearly 1,000 in North America. For more information, please visit www.BYD.com or follow BYD on LinkedIn, Twitter, Facebook and YouTube.
Product Information
Sales Contact(s)