Buyer's Guide
This exclusive AzTA BUYERS GUIDE is a joint effort with our amazing exhibitors & sponsors from the AzTA/ADOT Annual Conference each year.
The exhibitors & sponsors are committed to providing our state with cutting edge products and top-notch customer service. We have tried to make the BUYERS GUIDE super-easy to use: Search by category/products OR alphabetically by company.
If you are unable to find what you are looking for, please reach out directly to Cyndy Lozano or Becky Miller.
Filter by Company:

B2G Now
Powerful supplier diversity, procurement, and grant management software for government, corporate, and general contractor organizations.
B2Gnow has leveraged our experience and customer feedback to enhance and fine-tune our solutions to handle the needs of any organization, regardless of size, complexity or industry. We understand supplier diversity. It's all we do. Our staff includes experts in contract compliance, certification, vendor management, spend analysis, goal setting, workforce, project management, software development, systems administration, and customer support.

BraunAbility
Drive for Inclusion is BraunAbility's global movement for accessibility and independence for those living with mobility challenges and their caregivers.
Our goal is to build a more mobility-inclusive society that makes it possible for people of all ability levels to fully contribute to the world around them.
Product Information
Sales Contact(s)
Colton Walle
913.749.7873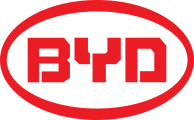 BYD
The Official Sponsor of Mother Nature™, BYD, which stands for Build Your Dreams, is the world's leading electric vehicle company with proven innovative technology for cars, buses, trucks, forklifts, and rail systems – like SkyRail. BYD is dedicated to creating a truly zero-emission ecosystem offering technology for solar electricity generation, energy storage to save that electricity, and battery-electric vehicles powered by that clean energy.
BYD has 220,000 employees across the globe, including nearly 1,000 in North America. For more information, please visit www.BYD.com or follow BYD on LinkedIn, Twitter, Facebook and YouTube.
Product Information