Buyer's Guide
This exclusive AzTA BUYERS GUIDE is a joint effort with our amazing exhibitors & sponsors from the AzTA/ADOT Annual Conference each year.
The exhibitors & sponsors are committed to providing our state with cutting edge products and top-notch customer service. We have tried to make the BUYERS GUIDE super-easy to use: Search by category/products OR alphabetically by company.
If you are unable to find what you are looking for, please reach out directly to Cyndy Lozano or Becky Miller.
Filter by Company:
HDR Engineering, Inc.
20 E Thomas Road
Phoenix, AZ 85012-3118
We believe that the way we work can add meaning and value to the world. That ideas inspire positive change. That coloring outside the lines can illuminate fresh perspectives. And that small details yield important realizations. Above all, we believe that collaboration is the best way forward.
We specialize in engineering, architecture, environmental and construction services. While we are most well-known for adding beauty and structure to communities through high-performance buildings and smart infrastructure, we provide much more than that. We create an unshakable foundation for progress because our multidisciplinary teams also include scientists, economists, builders, analysts and artists.
Our employees, working in more than 200 locations around the world, push open the doors to what's possible each and every day.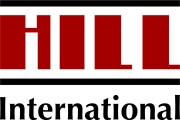 Hill International
2231 E. Camelback Road
Phoenix, AZ 85016
Hill International provides program, project, and construction management services for clients in a range of sectors undertaking major construction projects across the world. Our services include cost engineering and estimating, quality assurance, inspection, scheduling, risk management, and claims avoidance.
We are the 5th largest project and construction management firm in the U.S., as featured in Building Design + Construction magazine. We are also ranked the 10th largest overall U.S. construction management firm (for fee only) by Engineering News-Record magazine. Our team has participated in over 10,000 project assignments with a total construction value of over $600 billion.
Over the last 45 years, we have developed the experience, expertise, and world-class talent that allows us to offer a deeper perspective on our client's projects. We can quickly and accurately identify the potential risks facing a project, and provide recommendations on how to effectively navigate these risks.
We operate in 70 offices across 34 countries. Our regional teams have deep, intuitive local knowledge that helps our clients navigate any potential obstacles. We support this expertise with our wider tearm of internationally recognized experts.
Our focus as a business is project management, which means we are free of any potential design or contracting conflicts of interest. Our sole purpose is protecting our clients' needs, managing any potential risks, and delivering projects on time and within budget.
Together, we deliver the infrastructure of change.
Hill is a publicly traded company headquartered in Philadelphia, Pennsylvania.
Product Information
Hometown Manufacturing
Since the very first prototype built, our products have been designed with one goal, to combine high-quality craftsmanship with the latest innovative technology. It began with trailers, transformed into Trolleys and food trucks, then expanded into buses.
Transportation is the core of Hometown Manufacturing. From small private tours to everyday mass transit to National Park shuttling, each Hometown Manufactured product is hand-crafted to meet your specific needs and budget.