Buyer's Guide
This exclusive AzTA BUYERS GUIDE is a joint effort with our amazing exhibitors & sponsors from the AzTA/ADOT Annual Conference each year.
The exhibitors & sponsors are committed to providing our state with cutting edge products and top-notch customer service. We have tried to make the BUYERS GUIDE super-easy to use: Search by category/products OR alphabetically by company.
If you are unable to find what you are looking for, please reach out directly to Cyndy Lozano or Becky Miller.
Filter by Company:

LIFT-U
LIFT-U® has been providing reliable wheelchair lifts and ramps since 1978. For the past 30 years, LIFT-U® has been the leading wheelchair lift and ramp manufacturer in the United States and Canada for the bus transit industry. With over 50,000 units manufactured and in use, our products have established a reputation of being the most reliable, sought-after, leading-edge technology in the industry.
Product Information
Sales Contact(s)
LiquidSpring LLC
A New Age of Intelligent Suspension Systems
LiquidSpring is a revolutionary active suspension technology that is designed to simultaneously and instantaneously provide a vehicle with both sports car-like responsiveness in handling, and a smoother, luxury car-like ride.
Product Information
Sales Contact(s)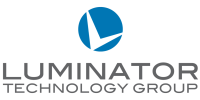 Luminator Technology Group
Luminator Technology Group is a globally recognized leader in transit technology, delivering a full range of passenger information, video security, air treatment and lighting solutions for bus and rail applications. Luminator provides tangible benefits to operators and passengers with a focus on increasing intelligence, safety and efficiency for transit operations.
As transit technology choices grow in number and complexity, Luminator is investing in delivering streamlined, integrated transit technology solutions to create additional intelligence, safety, and efficiency across your transit systems. Luminator is committed to lowering the overall costs and risk associated with purchasing and operating your transit technology solutions across your complete transit system.
Product Information
Sales Contact(s)
Martin Frazier
425-483-7100 x 183 or 888-288-8721 x183
Derek White
425-483-7100 x 206 or 888-288-8721 x206